District Officers
The principal District Officers work together as a leadership team, co-ordinating opportunities and offering resources of finance, personnel and specialised expertise to enable the mission of the Methodist Church to be advanced within the South East.
David Hinchliffe - District Chair
It is a delight and a privilege to be returning to the South East District to serve as District Chair!
I am about to enter my twenty-third year in ministry (hard to believe!), having served first in the Petersfield, Liphook and Haslemere Circuit in the Southampton District, and then as Superintendent Minister of the Woking and Walton-on-Thames Circuit in the South East District (which included 2 years as Assistant Chair for Kent). Since 2010 I have served as Chair of the Channel Islands District and Superintendent Minister of the Bailiwick of Guernsey Circuit (in an attempt to win the prize for the longest circuit names around!). For the next year I will be serving as Chair of both Districts and am glad that the District manse is a stone's throw from Gatwick Airport!
I am married to Kathryn, and we have two children: Rachel who has just completed her second of four years at the University of York; and Jonathan, who will complete his A-levels in the forthcoming year. Consequently, Kathryn and Jonathan will be living in Guernsey for the next year – another great reason to be thankful for being near Gatwick!
I look forward to this new adventure as together we seek to serve God and our neighbours with love and dedication!
Helen Hollands - Assistant Chair (Eastern)
Update coming soon
Deborah Cornish - Assistant Chair (Southern)
Although born in Singapore, I was made in Cornwall. John & I were married in Newquay in 1976, we have two adult sons, one daughter-in-law and two grandchildren. I was ordained at the Edinburgh Conference in 2006 and, whilst in Scotland, completed my BTh (Exeter) as a long distance student, travelling to Truro for the occasional face to face lecture. Ministry in Scotland involved a lot of travelling, including over 100 miles for preaching appointments and meetings within the Circuit.

Since 2009 I have served in the Herefordshire (S&E) Circuit, with oversight of three churches, and as Superintendent since 2014. Whilst in this Circuit I took the opportunity to study at Queens and was awarded an MA in Applied Theology through Birmingham University.

The things that give me joy are caravanning, baking, eating with friends, and spending time with family. In addition, I enjoy reading and, if I get the chance, a night at the theatre.

I am also looking forward to discovering ways of serving God through the District and within the Brighton & Hove Circuit.
Sam Funnell - Assistant Chair (Western)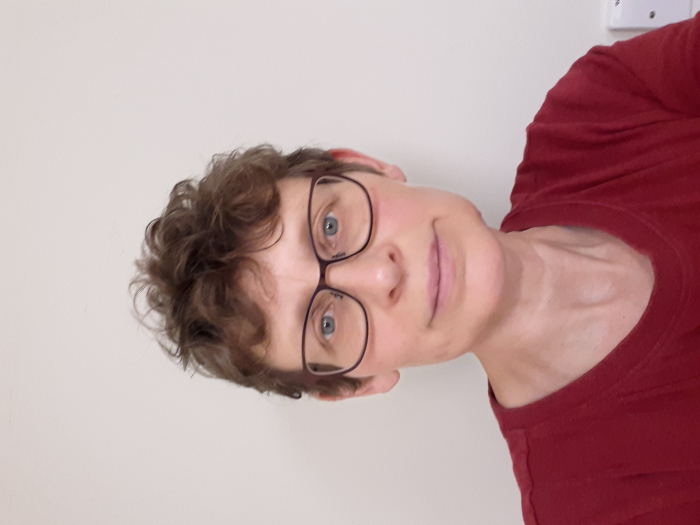 Hello, my name is Sam Funnell. I grew up in Hastings with my parents and younger brother. After my A levels I started work with Lloyds Bank. After almost 12 years in the bank I left to work in a new Credit Union being set up in the town.
I grew up in my local Methodist Church — St Helen's in Ore village. Through my work there in Sunday School and both the Girls' and Boys' Brigade I eventually felt a call to the ordained presbyteral ministry. I trained on an ecumenical part-time course with SEITE (South East Institute for Theological Education). It was a great experience to train with friends from the Anglican and United Reformed Churches.
I began my public ministry as a probationer presbyter in 2001 in the Purley Circuit (now in the London District) with the care of two Methodist churches and one Methodist/URC. In 2006 I moved to the Medway Circuit in North Kent, caring for three Methodist churches that met on four different worship sites. In 2011 I moved to serve as the Superintendent Minister of the newly formed South Kent Circuit where I have spent the last nine years enjoying the great privilege of working with a great team of people, churches and colleagues.
In my 'down time' I like to walk with my dog Daisy, read, catch up on my sleep, visit friends and family and eat food other people have cooked as my own cooking leaves a lot to be desired!
And now God calls me to a new chapter in my life and ministry in the Wey Valley Circuit and as an Assistant Chair across the Western section of our District. I look forward to all that we will share together and ask you to pray for me, as I will pray for you.
Pauline Newton - District Treasurer
Happily I am old enough to have retired at age 60 so have been able to volunteer from 2010 to 2015 as Trustee Treasurer of a Charitable Company employing ex-offenders, from 2011 to 2016 as a Circuit Treasurer and now from 2016 as District Treasurer. I am not an Accountant (but usefully have a son who is one!) but love working with numbers, finding out how to do things and implementing procedures to meet financial requirements.

I worked for Lloyds Bank for 9 years from 1964 and lived in Cote D'Ivoire at Dabou Hospital for 6 years from 1974 with husband & 2 sons. Since 1980 I have worked with children and young people, mainly as a volunteer but also in paid roles connected with this field of work. I'm currently Street Pastor, Church Council Secretary and also a grandparent, so there's never a dull moment!
Philippa Read – District Safeguarding Officer
My professional background is in social care across a range of settings with both children, young people and adults; I have worked in voluntary and statutory services in three local authorities around the South East. I have also been part of a 'family that fosters' for the past 30 years so have first-hand experience of the realities and complexities of the care system.
I'm a 'cradle Methodist'; having spent my early years in the Wirral circuit, I have lived in the South East District since my family moved south in the 1980s. I'm an active member of a rural congregation, attending church with my children where I'm a worship leader, steward and Sunday club & Messy Church leader.
My leisure time is spent with my growing family; we enjoy getting out and about around our local countryside and coast. I also run regularly, and enjoy taking part in a range of events. I love to read and bake, but don't always have much time for either of these!
Prior to taking up this role I worked in the Connexional Safeguarding Team as a Past Cases Review case worker; this was an interesting task with a wide range of scenarios and issues to tackle. I am pleased to now have the opportunity to use my experience and knowledge to undertake the District Safeguarding Officer role, supporting the Church to further promote safer spaces for all.